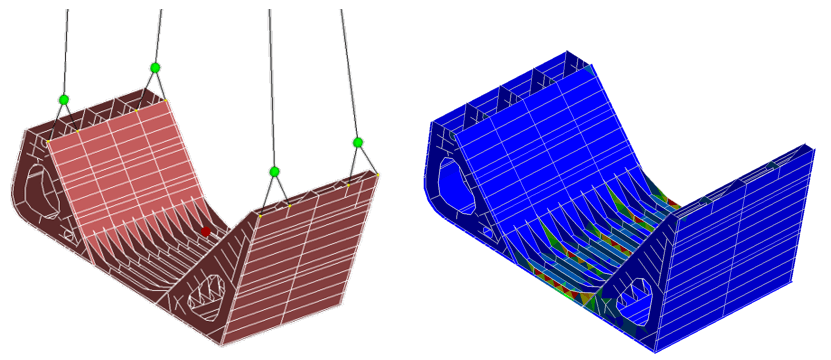 Jupiter-BLS is a 3D simulation system for lifting planning works. It allows engineers to simulate a series of block postures (unstable scenarios) and to predict interference problems with wires. Jupiter-BLS enables the real time calculations of suspension point reaction force, analyzes and reinforces the block stress.
This software is used as an auxiliary tool for lifting planning works as well as training for young engineers.
Features of Jupiter-BLS:
・ Effective use of 3D hull model
・ Dynamic lifting simulation can be performed (this is the most amazing feature ever)
・ Eliminate the risks related to lifting works from conceptual designs
・ Easy to understand the lifting processes by intuitive visualization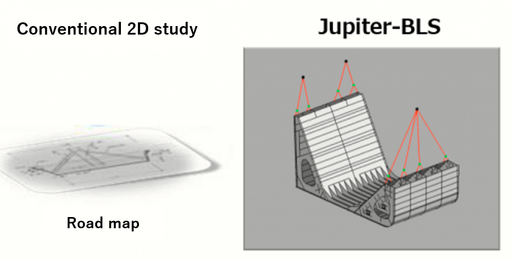 In the past, the block lifting plan was mainly examined in 2D drawings, but with Jupiter-BLS, it can be confirmed by 3D dynamic simulations.
If the 3D design system is used from initial stage of design engineering, the risks related to lifting work can be eliminated easily.
Furthermore, the lifting process becomes visible, it makes up for inexperienced young engineers and leads to the transfer of technology.